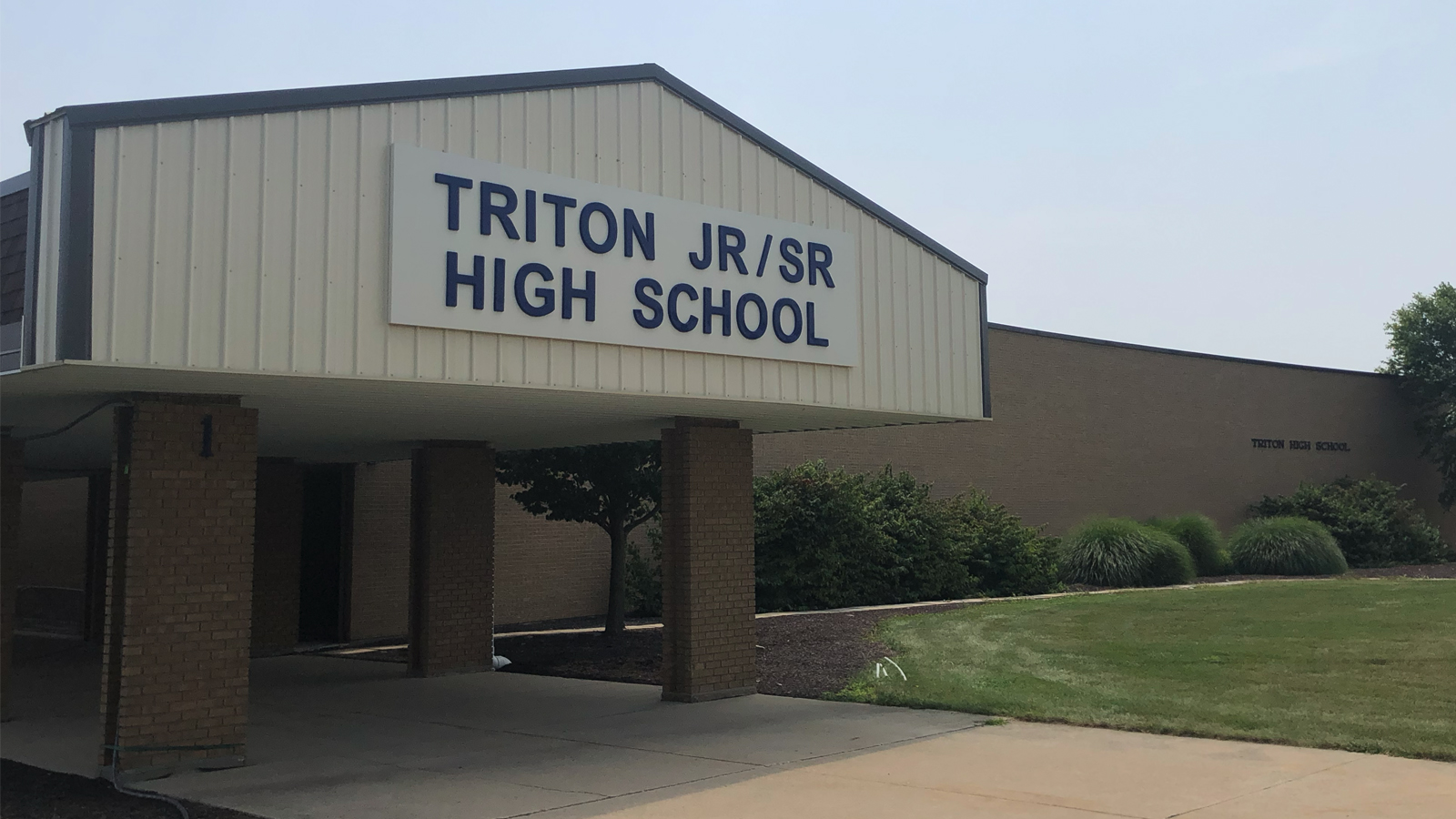 Principal's Message
Welcome to Triton School Corporation! I am Nate McKeand and I am the principal at Triton Jr. Sr. High School. We are a school of approximately 400 students in grades 7-12 and a teaching staff of approximately 30 teachers. There is a history of excellence at Triton, both in academics and athletics, and it will be my goal to see that this tradition continues. A dedicated staff, hardworking students, involved parents, and supportive community have all contributed to our success.
Triton Jr. Sr. High School offers a safe and supportive learning environment where success revolves around building relationships. Our size allows our staff to better meet the academic and social-emotional needs of students. A competitive curriculum is offered allowing students to earn college credits through dual credit courses and/or prepare for the workforce with numerous career preparation pathways. Beyond the classroom walls, there are many opportunities for students to get involved and experience success. This can take place in the various athletic teams offered, band, and choir programs, and a collection of clubs.
At Triton, we work to put others over self and as a staff, take pride in doing what is best for our students. It is an honor to be the principal at Triton Jr. Sr. High School and I feel blessed to work for Triton School Corporation. If you have questions, please don't hesitate to contact us.
Thanks and I look forward to working with you!
Nate McKeand, Principal
Triton Jr/Sr High School
nmckeand@triton.k12.in.us